I can't believe it's Black Friday week already. Where has this year gone? But hey in this darker and colder time of the year, we all need a bit of extra tender loving care, don't we? So why not reward yourself with a lovely mental health promoting video, audio or online course? This week I'm offering you the biggest discounts I've ever given! All online products are on offer and only cost a fraction of their usual price. Treat yourself to a nice tapping sequence to reduce anxiety or stop worrying. Or get a download to improve your sleep or your motivation. Create balance and a safe protective bubble with my guided morning meditation or learn / review how to relax with 7/11 breathing. The best value products are my online courses, easily the equivalent of several 1-2-1 sessions.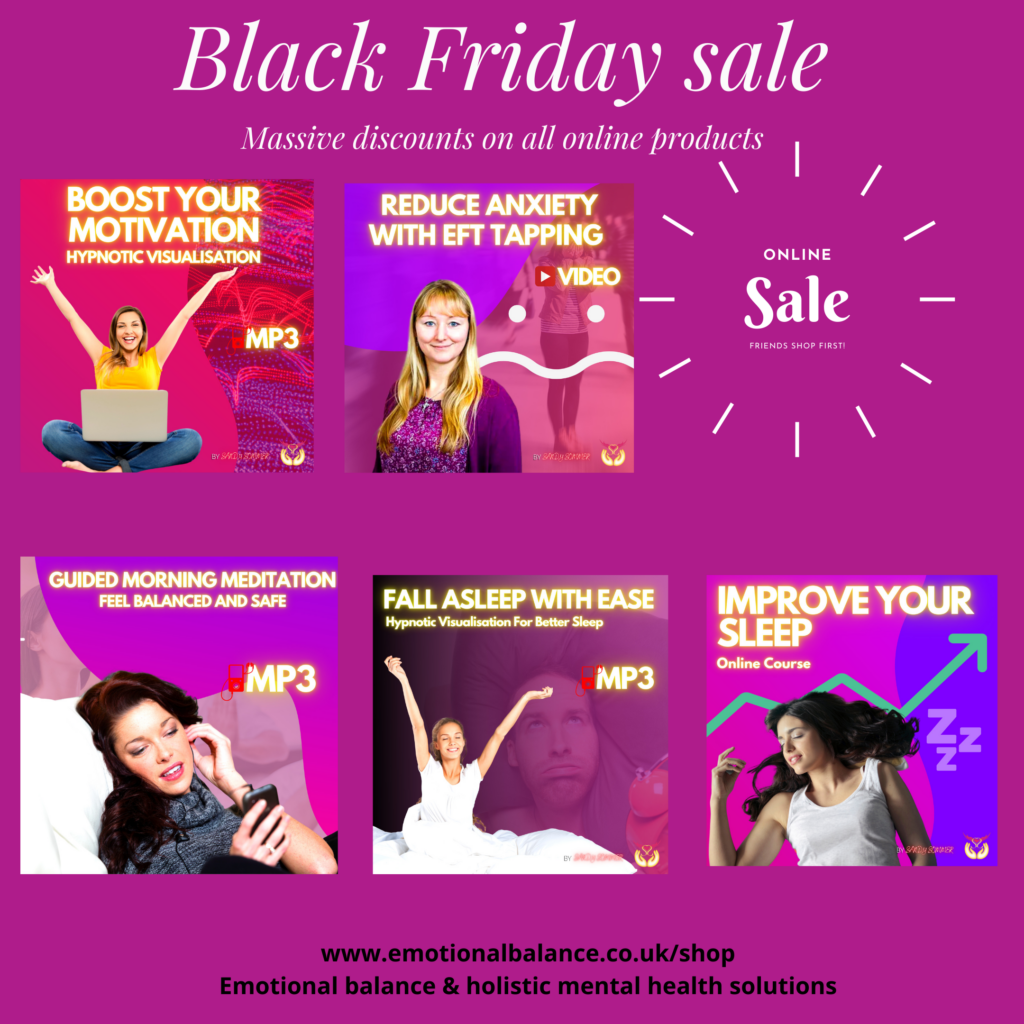 Of course, this may also be the time of the year that you need to feel more supported. My advice is to ask for help and reach out. Get together with a friend for a nice cup of tea or walk or meal out, make amends with family members or anyone who you've had problems with. I know I've caught myself saying, why should I contact this particular friend if she never contacts me? However, when I do and we do meet, we're having such a lovely time and she always apologises for not getting in touch and thanks me for reaching out. So, no need for extra pride, do it for yourself as you'll have a good time with that person. There's a reason you became friends in the first place.
If you're not in the mood for company, then do something nice by yourself. It's important to get out and get some winter daylight. You can still get vitamin D even if it's overcast! Just get outside, go for walks, borrow a dog, connect with nature or do window shopping. Some people like to sit in a cafe reading a nice book or watch the world go by.
Some people are struggling in winter and around the upcoming Christmas period for a number of reasons. If you feel you could do with more professional support, I'm here for you. If you're interested in working with me, just text or email me with your availability, email sandy@emotionalbalance.co.uk I also offer a free 15min phone consultation, so get in touch and book your free chat. You can then decide if you feel I'm the right therapist for you.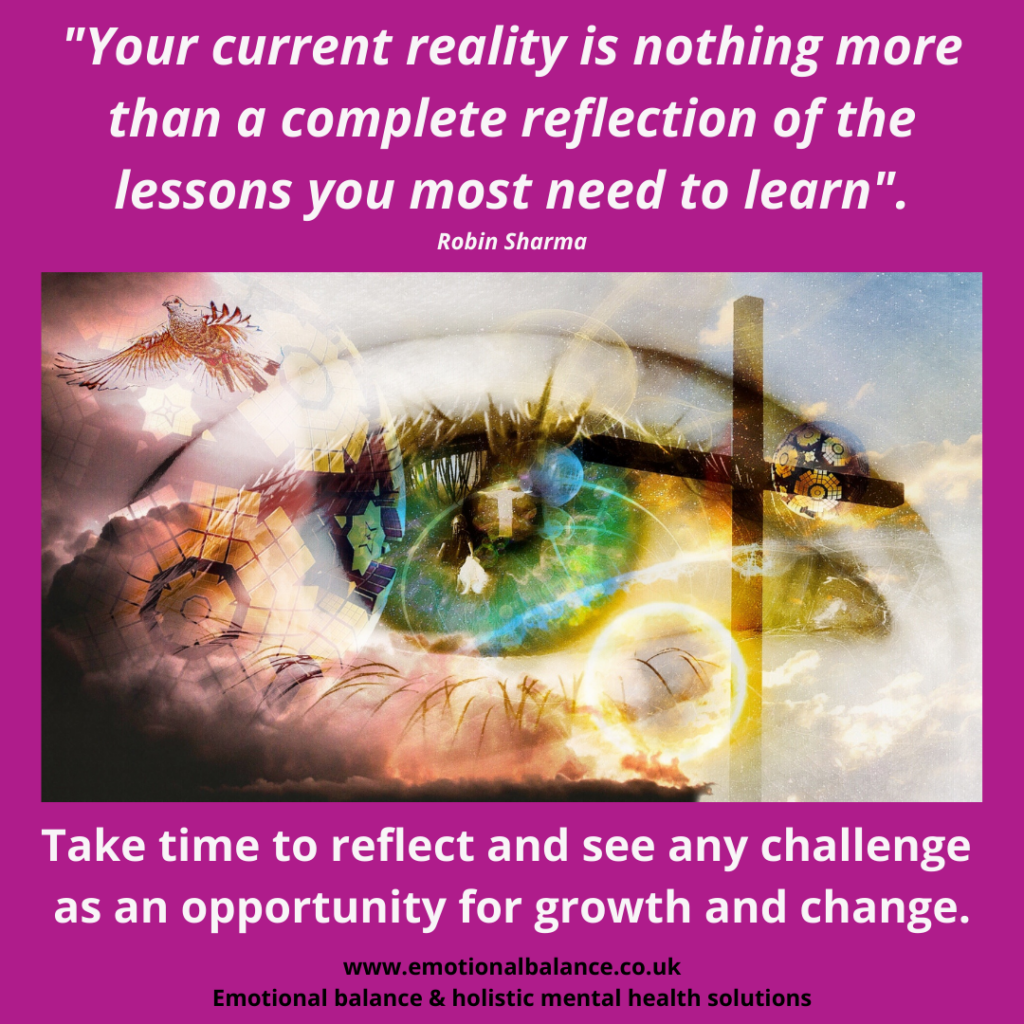 Finally, I'd like to recommend a tool called reflection. Hindsight is such a great teacher. Look back at your life and what you've learnt. Then look at your current life and be curious about what lessons you are in the process of learning right now. We are never stuck or lost, life is a journey and sometimes we move very slowly and sometimes a bit faster. If you're ready to get support and speed up the process, get in touch.
Thanks for reading. I hope you've found this helpful.
Big hug, love and angel blessings.
Sandy x