Now that shops have opened and we can be out and about again, we need to energetically protect ourselves. We're not used to being around lots of people anymore after a whole year of on-and-off lockdown. Some people might feel overwhelmed by the queues and the amount of people and noise everywhere. If we don't protect ourselves, we can absorb the energy of others and end up feeling drained. 

So here is the tip of the day: visualise yourself being strong and balanced, like a tree and then create a protective energetic bubble or shield around you. Fill it with strength, calmness, patience, joy or whatever you need for the day and have it act as a layer of invisible protection around you. It's amazing the difference this makes. I've noticed people keeping their distance automatically because of my bubble, I get more smiles and friendliness as this matches my own energy and angry or frustrated people seem to magically get out of my way or at least their energy doesn't affect me and my day. It's a wonderful tool to use.
If you're unsure how to go about creating your inner balance energy and protective bubble, check out my guided morning meditation, which is on offer at the moment, only £5! It's only on offer until Sunday, then it goes back up to £12. I recommend listening to it every morning before you leave the house or even still in bed. What a great way to start the day!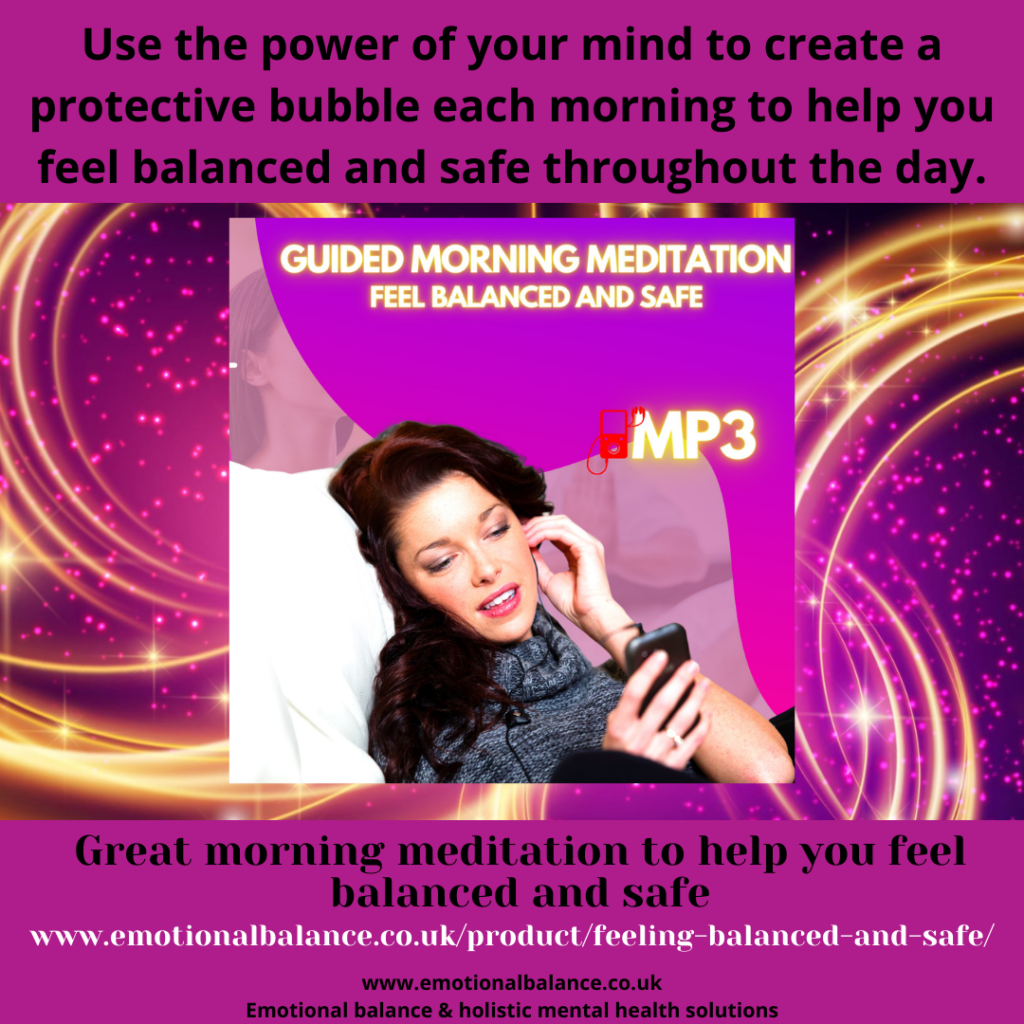 As I'm sure you've guessed, I'm back and open for business! I'm finally allowed to see you personally again and I can't wait to work and connect with you, when you're ready. If you're based in Brighton, I'm now only offering face-to-face sessions on Mondays and Tuesday and online anytime.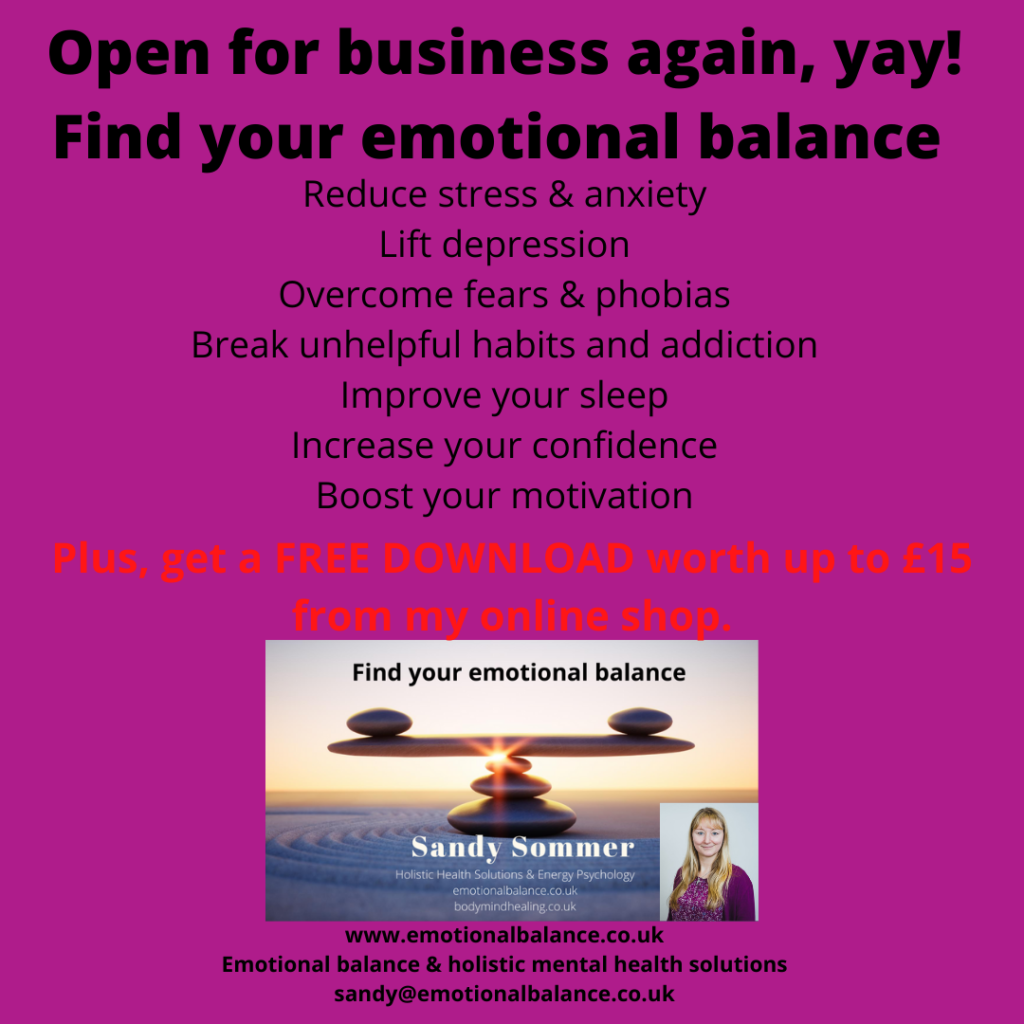 If you or a loved one could do with some support, feel free to get in touch. I also offer a free 15min phone consultation. Just reply to this email and we'll sort out a day and time that's convenient for you or text me: 07951024580.
And as a BONUS, I'll throw in a FREE DOWNLOAD worth up to £15 from my online shop, so that's a free audio recording or a free tapping video.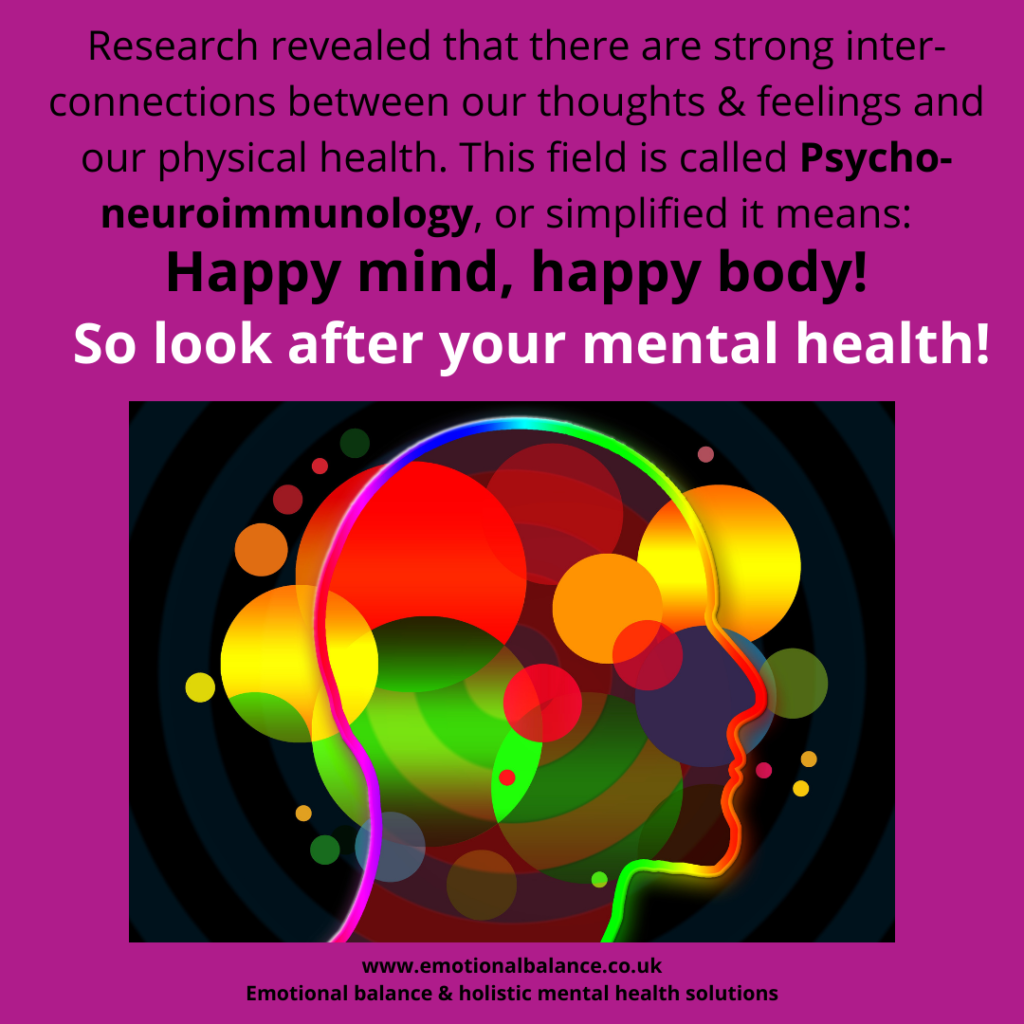 It is so important to take care of yourself and work on your
emotional balance and mental health, because it is your greatest asset 
and very much influences your physical health too! That's what this new field Psychoneuroimmunology or simply the body-mind connection al all about.
Take care. Happy Tuesday vibes, love and light,
Sandy x
sandy@emotionalbalance.co.uk
sandyinbrighton@gmail.com
www.emotionalbalance.co.uk
www.bodymindhealing.co.uk