The lovely autumn season has arrived, and we can witness how wonderful change can be and how easy it is to let go. I love going for walks in autumn, reflect on things, ponder on what changes to embrace in my own life and if there's anything I need to let go.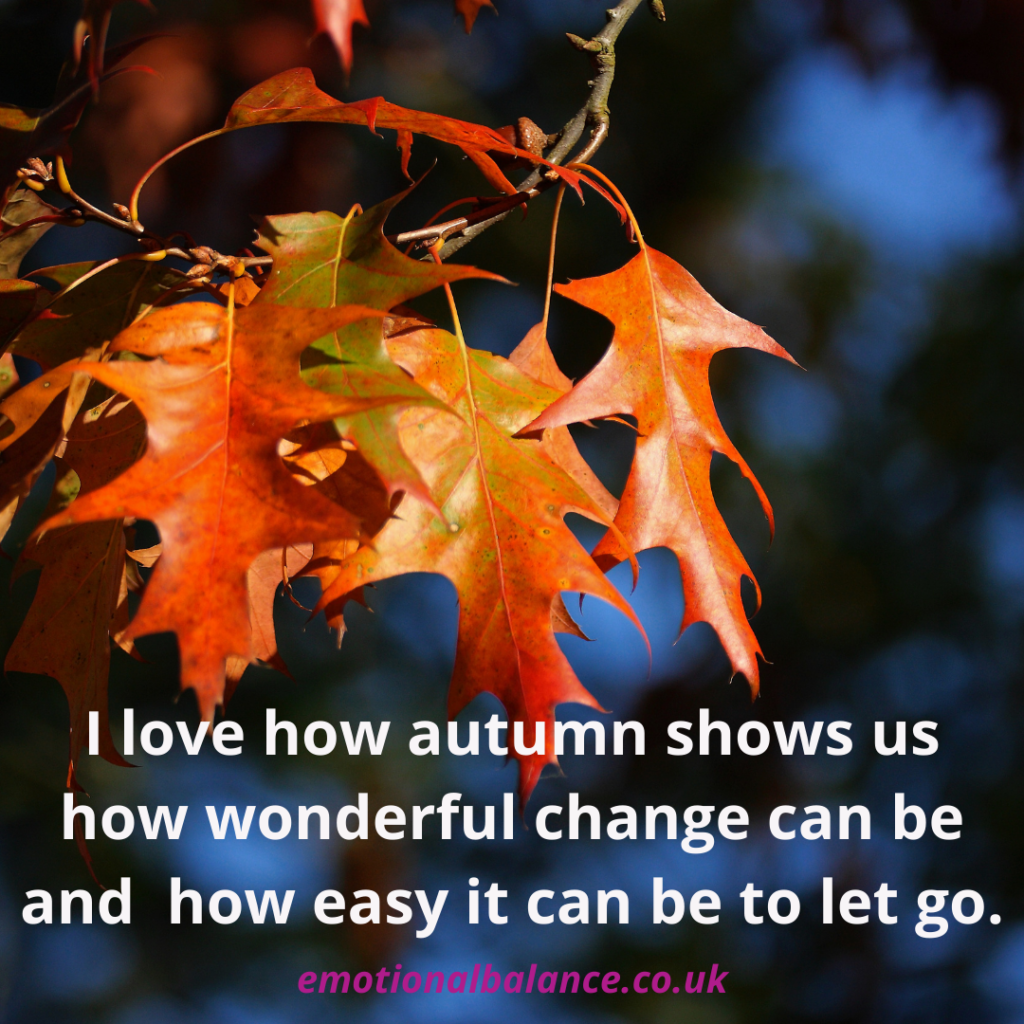 The change of seasons is a great time to make changes, it almost feels natural, like working hand in hand with nature. Getting ready to put old unhelpful thought patterns and habits to sleep. I guess this is also what this month's Stoptober is about, don't you think?
Well, if you're ready to make a change or let go of something, here's a very special one-time only offer for you. Get a whopping £20 discount on your next 1-2-1 session and only pay £50 instead of £70. Valid for any 1-2-1 session with me booked before 31st October. Book now as I have limited availability. I do sessions online (Skype or Zoom) as well as face-to-face in Brighton and Eastbourne.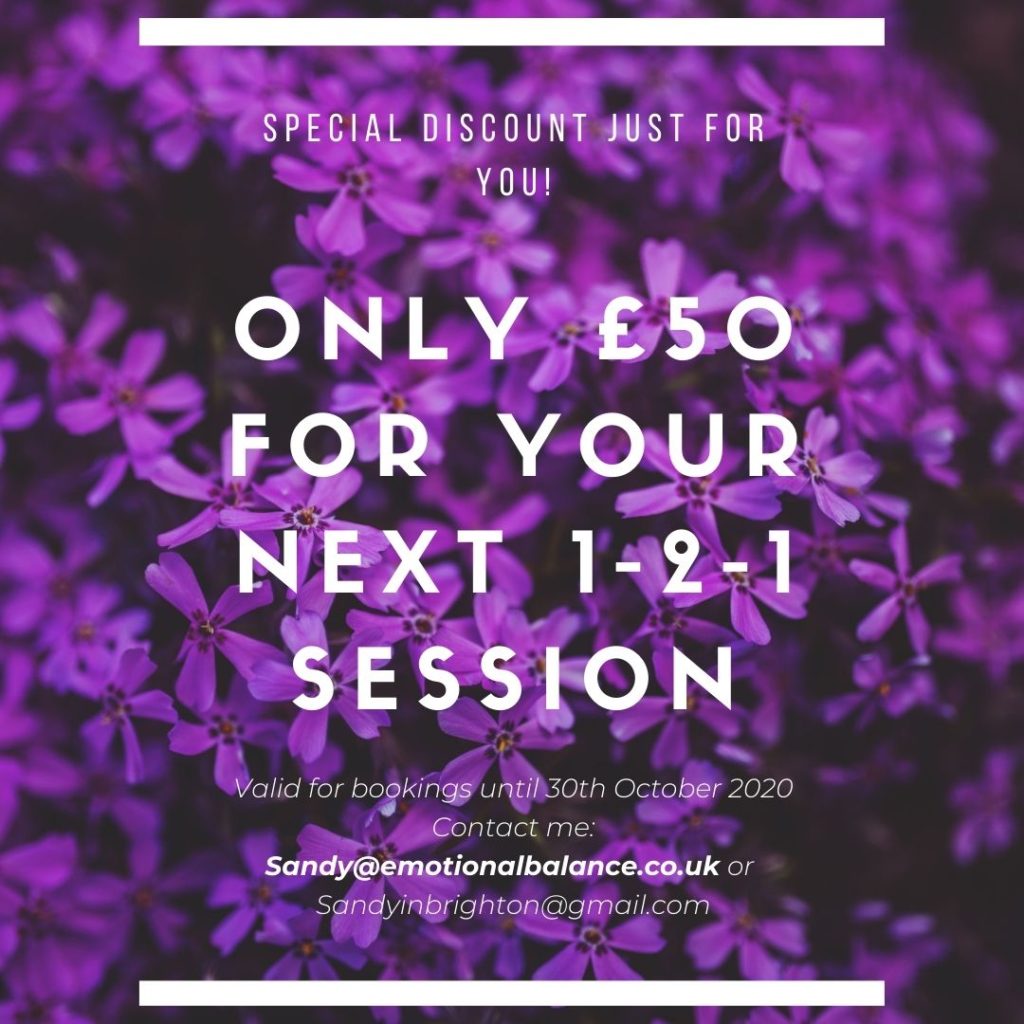 Finally a word on fear. These are difficult times for a lot of people. Feeling afraid and restricted almost seems to have become the new normal of 2020. Yet know that we can't be afraid and happy at the same time. If you're afraid you're making yourself more vulnerable as fear has a detrimental effect on our immune system. So please take regular breaks from the news and negativity around and make it your mission to do something nice instead, either for yourself or somebody else. Look after your emotional needs, watch something funny, talk to a beloved friend or family member, do a breathing or tapping exercise and count your blessings. There's always something to be grateful for. Being relaxed and grateful is much better for your health as being afraid. So be cautious, of course, but take time to laugh and play. You have choice! Give every day the chance to be the best of your life!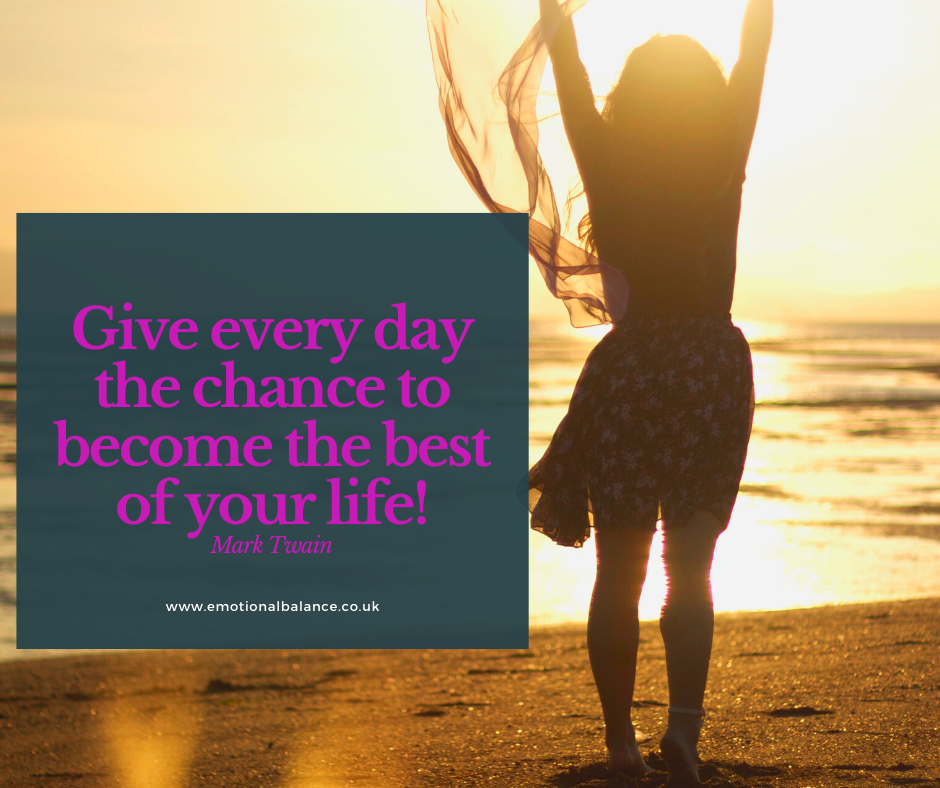 Happy Halloween, if you celebrate it. Take care. Love, light and angel blessings.
Sandy