Hello again. I hope you've had enough time to work on your SMART goal action plan (as described in part I) and to observe your potential excuses and limiting beliefs (mentioned in part II) that stop you from 100% following that plan and achieving your goal. Now, as promised, I'll outline how to overcome those challenges to bring about the necessary changes to make this YOUR best year yet! Of course, not everybody has limiting beliefs that prevents them from reaching their goals. If you don't and the action plan is working out for you, great! Keep going! The type of goal may also play a role, for example, a small goal might not bring up any resistance, while a big life-changing goal is more likely to be (self-)sabotaged, on an unconscious level of course. Nobody would purposefully get in their own way. Our unconscious mind is usually trying to keep us safe and if the new goal requires us to stand out, to make changes and take risks, a bit of resistance may come up, especially if we had some bad experiences in the past, and who hasn't?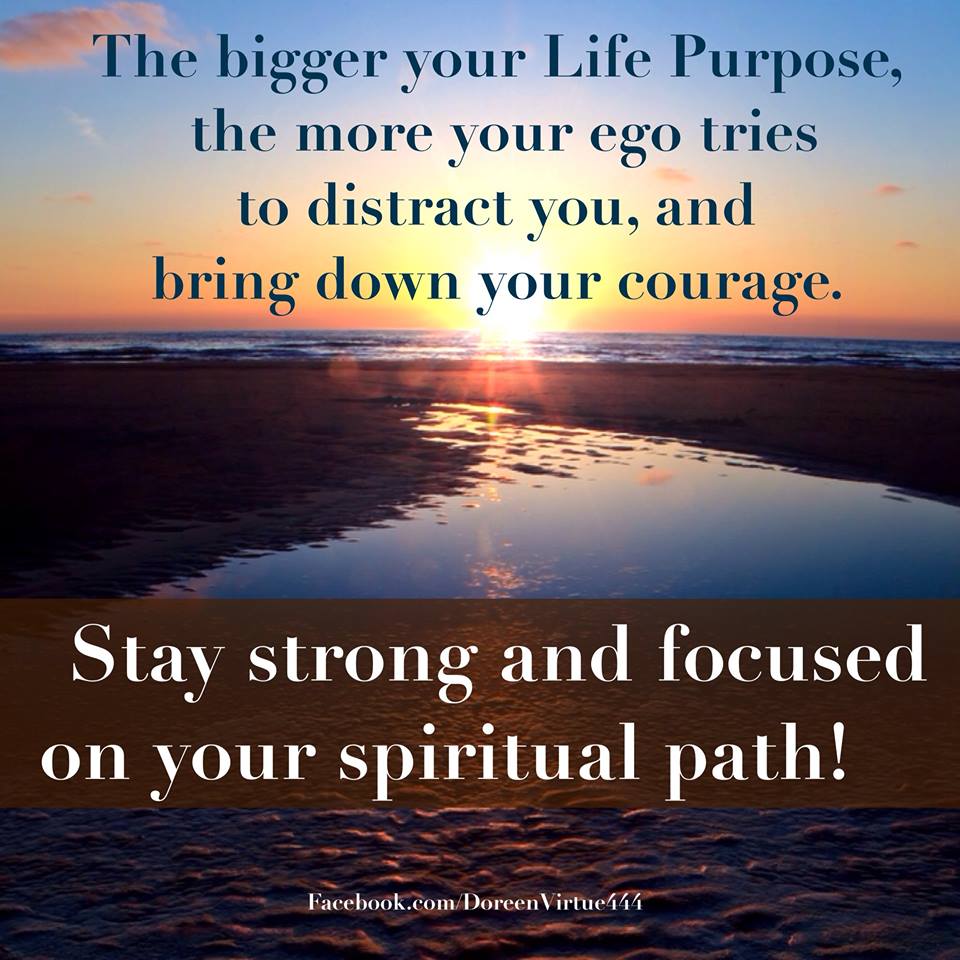 Let's now have a look at how to move beyond these limitations. Both EFT and Hypnosis are effective ways to overcome these (along with many other modalities that also work, these are just the ones I use and find extremely effective).
Now, take out your answers from the questions in part II  below. These reveal your hidden barriers which can be tackled with EFT tapping. EFT stands for Emotional Freedom Technique and is a unique modality to release negative emotions, such as fear or anxiety which often come up when thinking of reaching a powerful goal. So, read out your goal aloud and then tune into your body to see how it makes you feel. If any fear or anxiety comes up (or anything else that is not pure enthusiasm) then we've got something to work on. Rate the intensity of that feeling on a scale from 1-10 and see where it sits in your body, whether it has a form, shape or colour. For some people it could be something like a 'tennis-ball sized black knot of anxiety in my stomach'. The more precise the description, the better EFT works, so please take a moment to really tune into that feeling and write down the number and details.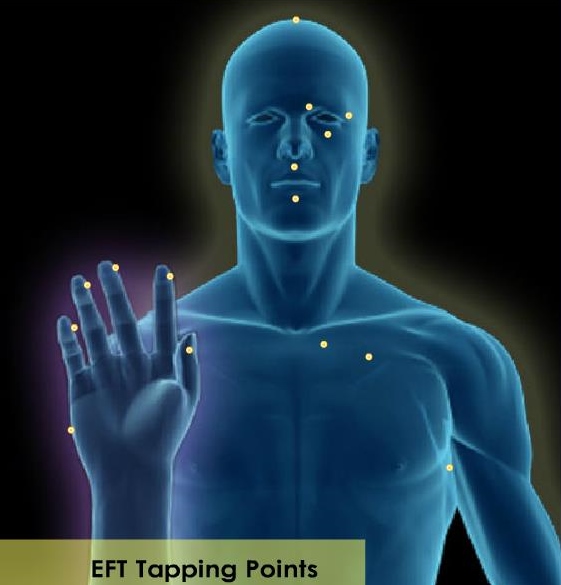 Now, let's get started. You can refer to the picture with the tapping points, if you don't know them already or read the EFT page  first for more information about EFT. We usually start with the so-called set-up statement which aims to tune you in as well as to acknowledge the feelings. Only if you can accept how you currently feel, you are able to shift this emotion.
Set-up: Tap on the outside of your hand and say: 'Even though I have this …[add your description] I accept how I feel and I'm ok.' Repeat this a couple of times and make sure you focus on FEELING that emotion in your body while tapping.
Tapping points: Start tapping slightly on the top of your head and repeat the so-called reminder phrase, e.g. 'this tennis-ball sized black knot of anxiety in my stomach'. Then move on to the eyebrow point and repeat the statement. Again focus on the feelings and watch out for any changes. Tap through all the points while repeating the phrase or adapt it if the feeling changes. Also keep looking at your written goal to make sure you target the feelings related to this goal and not any other feelings that are currently in your energy system.
After one or two rounds of tapping through all the points, measure the intensity on the scale again and see whether the colour, size, shape or location have changed. If so, you could do a second set-up statement, for example: 'Even though I STILL have SOME of this ….[add your description]…I accept how I feel and I'm open to letting it go.' Then tap through the points as described above. Continue until the number is very low or zero. Then look at the next question in part II and tackle those feelings in exactly the same way.
If any memories happen to come up, keep those in your mind while tapping; imagine telling a friend what happened in that memory and tap until you can 'tell' the story without any negative emotions occuring. This helps clearing negative experiences from the past which may prevent us from reaching our goals. The whole process can take a while, so make sure you set enough time aside. It is important to be thorough and tap out all of this potential resistance. Remember if you overcome the resistance you will be unstoppable! It's worth it, believe me! If you feel unsure, how to proceed or feel there's too much coming up or you feel a bit overwhelmed with emotions, keep tapping until you calm down, then consider working with a qualified EFT practitioner who can help you shift quickly and safely.
This is just a very simple introduction to EFT, there's much more to it. Feel free to get in touch if you need any further information or assistance. I'm a qualified advanced EFT practitioner and trainer.
In my next blog post, I'll tell you a bit more about how to use hypnosis and visualisations to achieve your goals, yet first move beyond your limitations, fears and doubts.
If this has been helpful, please leave a comment or get in touch if you're interested in a session. I work in Brighton & Hove, East Sussex but also via Skype.
Best of luck with making this your best year yet! Let me know how you get on.