I don't know about you but to me it feels that life is getting busier and busier.
Technology is supposed to make things easier and faster, right? Yet I personally feel it provides more pressure (at times), e.g. being constantly available, texting, following and responding to friends' posts and blogs on social media, being present online so that our friends can follow us, not to mention the pressure to do well at work, for our kids to do well at school and so on. I feel that some of my friendships only exist online. We hardly have time for face-to-face conversations anymore. Don't get me wrong, I love social media (I've got this blog after all) I just don't like it when it takes over and prevents us from switching off. The temptation is there, in every free minute, to check emails, new posts, pictures and videos online. Does this sound familiar? Well, I want to do something about this. I need more me time and have a feeling others do too. I need more emotional balance and a proper time-out from the fast moving busyness of this world.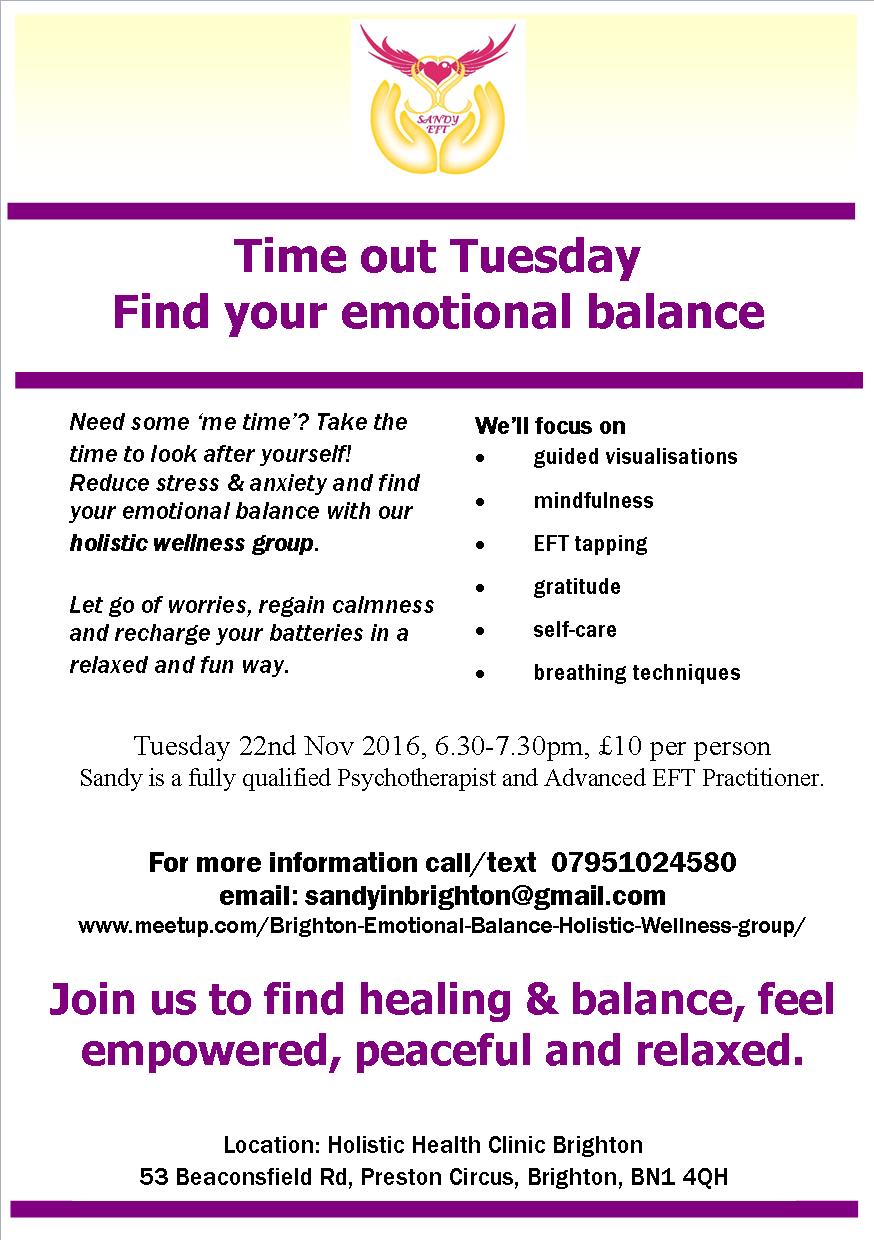 So I've started this new evening group. Time out Tuesday – Find your emotional balance and I'd like to invite you to join us, not online, but in person (if you are in South East England that is, Brighton&Hove area to be specific). My aim is to create a safe space for people to relax. We'll do some exercises, like breathing, gratitude and guided visualisations to let go of stress and worries and find more balance. Feel free to share this information with anyone who you think might be interested. Thanks. See you on Tuesday!