Nurturing yourself is important, especially in times of uncertainty. When the outside world seems crazy, turn inside. You're a wonderful human being, who's doing the best they can, given the current circumstances. Acknowledge how well you've done, how difficult it perhaps has been. Give yourself a hug and a pad on the shoulder. Life's never been more different and unusual. We've been bombarded with lots of change, new rules and have been fed fear-producing messages. So, if you've been feeling a bit anxious, worried or just unusually tired, that's absolutely normal. Many of us are a bit out of balance these days, trying to cope with the new situation and perhaps feeling a bit insecure about it all, or even overwhelmed. Yet one thing we often take for granted is ourselves. We expect ourselves to just adjust overnight, cope with anything thrown at us and deal with people around us, who are struggling, while we might be internally struggling too. I believe it's important to acknowledge how we feel and become aware of our own needs too. Self-care and self-love are important and should not be forgotten. These last few months have been strange, and you've made it through! So, give yourself a big fat WELL DONE!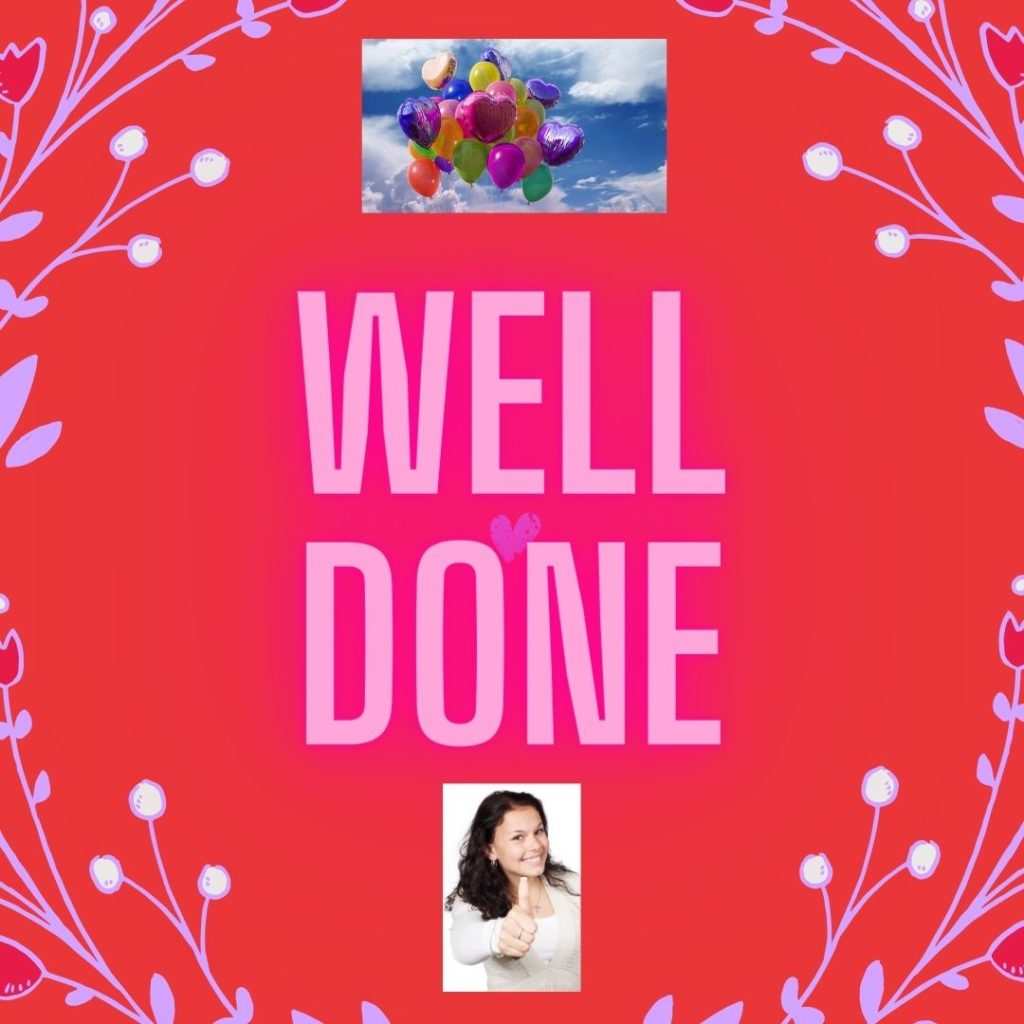 Wouldn't it be nice to make yourself feel cared for and appreciated? Why not take a moment to thank your wonderful body, your brain with its amazing capacity to learn new things and your mind and psyche with its ability to generate a wide spectrum of emotions! Be nice to yourself and acknowledge how far you've come. Remind yourself of all the many good qualities you have. Make a list of things you're grateful for. Switch to positive feelings and give yourself some love and appreciation. You deserve it!
A great tool that I highly recommend is doing daily affirmations. Affirmations are positive statements. Louise Hay, the queen of affirmations, wrote lots of books about the topic. Starting with that first thing in the morning is a great way of setting you up for a positive day. Think of a few things you like about yourself and tell your reflection in the mirror. Or see yourself through the eyes of someone who loves you. If you need ideas and inspiration, check out this website with new daily affirmations: www.louisehay.com/affirmations/   Today, 30th July says the following: "Today I listen to my feelings, and I am gentle with myself. I know that all of my feelings are my friends." Wonderful words of wisdom!
Some people prefer their statements expressed as a process, e.g. 'I'm feeling better and better each day.' 'I love myself a bit more every day.' or 'I love learning how to relax'. When you become your own best friend, nothing can stop you. It's worth making a bit of an effort to love yourself more. If you love yourself, the world loves you right back.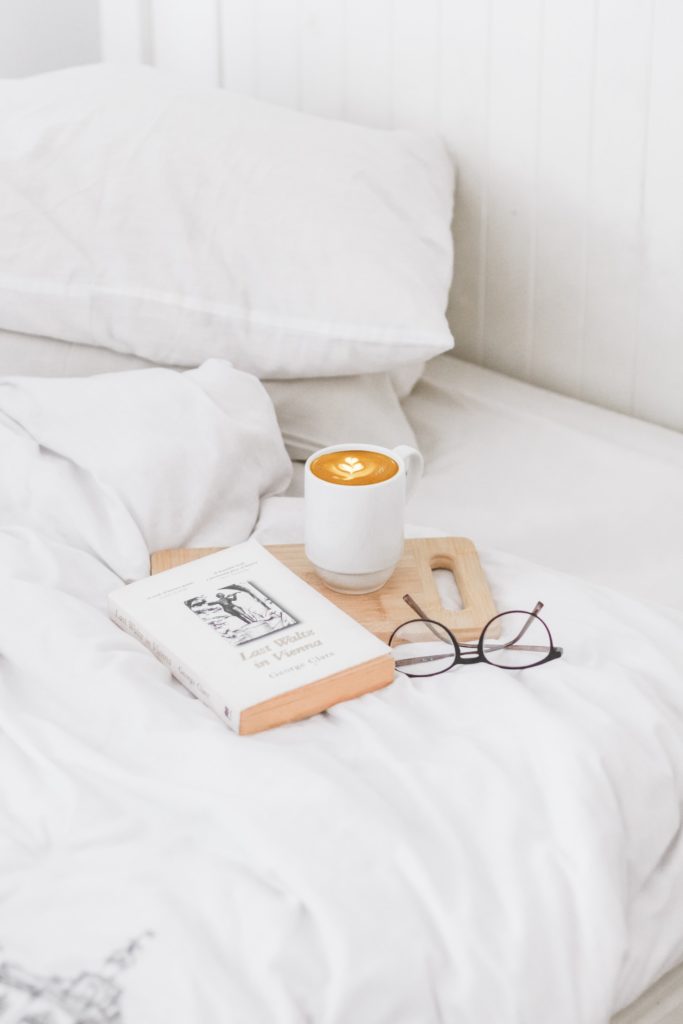 Self-care goes hand-in-hand with self-love. It's about setting boundaries, looking after yourself and taking a bit of 'me-time' out whenever possible or appropriate. A dear friend of mine introduced me to the idea of having a duvet morning. I love the concept! Every now and then, I just stay in bed an extra hour in the morning with nice cup of tea and a book, or a notepad if I feel creative, to brainstorm ideas or make my gratitude list for the day. If mornings aren't possible, how about a duvet evening? There's plenty of ways to look after ourselves, some people love having a warm bubble bath, chat to a friend, go for a nice long walk, meditate, try out a new recipe, write into a journal, light a candle or engage in crafts. The important bit is to make time to feel good. Even a 2- or 3-minute breathing exercise can help you feel calm and more balanced. Acknowledge that you've done enough and you are enough! Feeling loved and appreciated is an inside job. I hope this short article has inspired you. Love and light. Sandy