It can be easy to forget to take breaks and look after ourselves. We may feel we don't have time or energy to do something else, even if it's just self-care. The days are just too long and filled already. Sound familiar? Well, here's the thing, if we keep giving and providing for others and ignore our own needs we will eventually end up feeling depleted. We can't give what we don't have. If everything we do already requires making an effort and we're low in energy, then perhaps it is time to stop and find a way to increase our energy. Take a break, take a few deep breaths, daydream, stop and smell the roses. There's alway going to be things on your to-do list. Don't miss the precious moments, don't lose yourself in the chores. Take time to nurture yourself.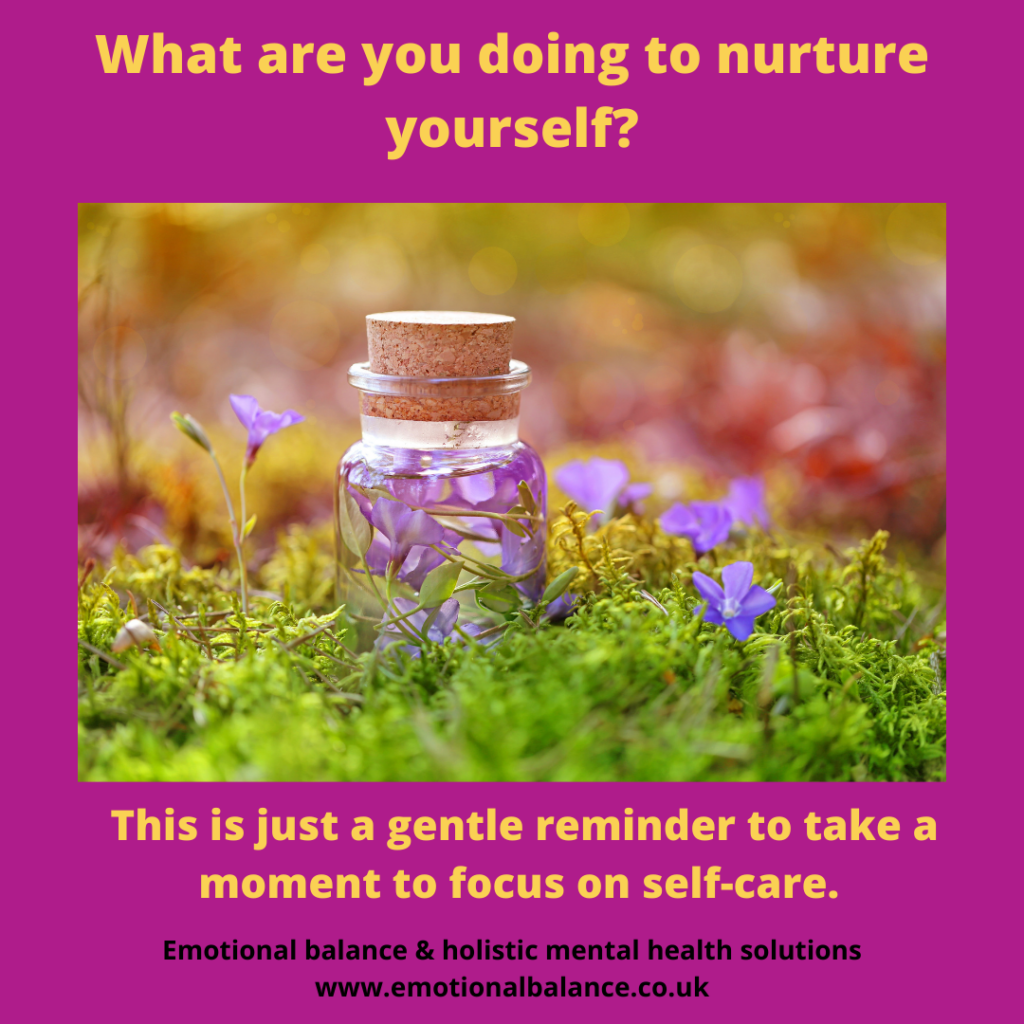 There are many way to increase your energy. One way is to 'cut your spending'. Less is more. Is every single chore really a top priority? Can anything wait or can you get someone to help you? Remember the saying "Life's too short…" don't get bogged down with the details, stop being a perfectionist. Just think for a moment, are these small things that take up so much of your time and energy still going to look important in a year from now?
One of the biggest things that take away our energy is negative emotions. We keep thinking about the past, are angry at people, events or even the weather and worry about the future. No wonder we feel low in energy. Learn techniques to let these thoughts and feelings go. This may be something as simple as writing things down in a journal so you don't have to think about them anymore, do a breathing exercise, use EFT tapping to let things go or any other method that you find helpful. Or even just looking how easy it is for nature to let things go by watching the autumn leaves being released by the trees around us this time of the year.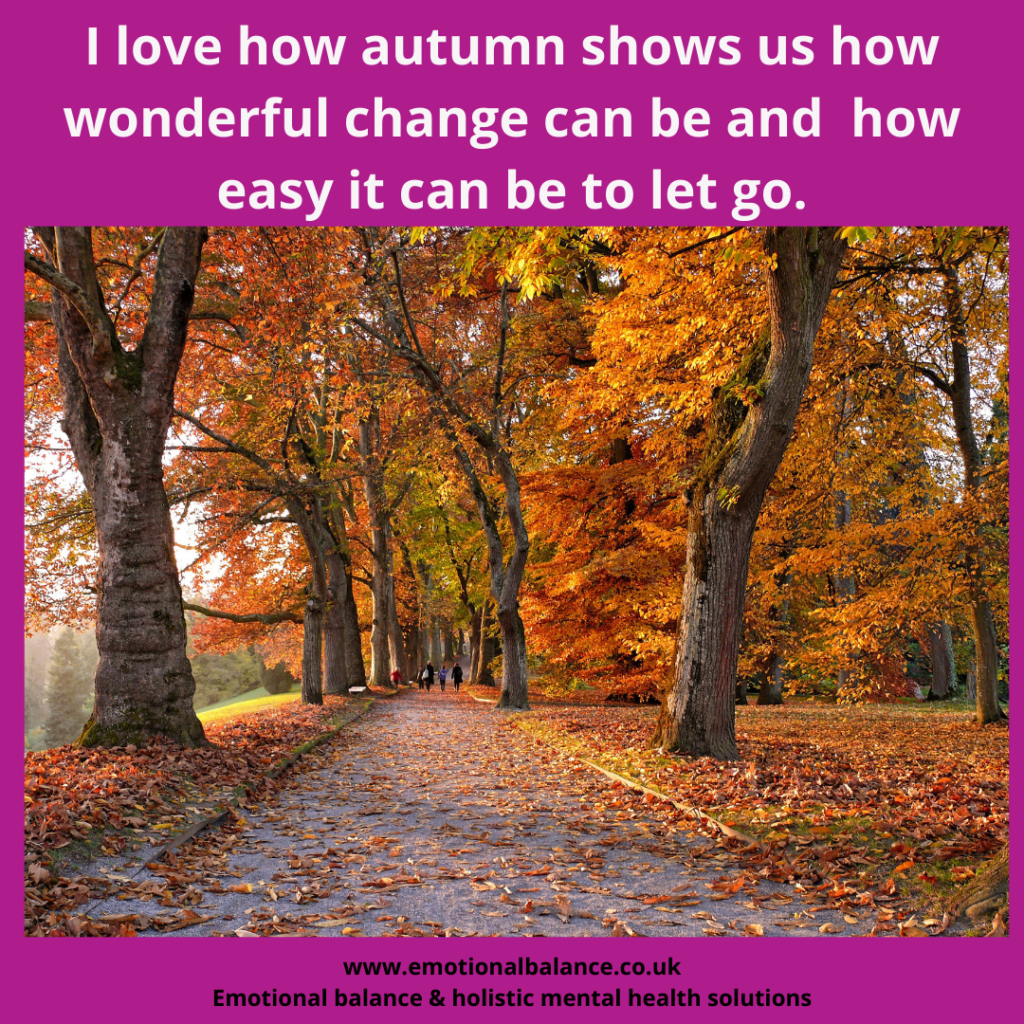 Finally, a great way to increase your energy is to have an energy healing session, such as Reiki healing. The word Reiki is Japanese and means 'Universal Life Force Energy'. A Reiki practitioner has been attuned by a Reiki Master and is therefore able to channel this specific universal healing energy and pass it on to the client which then activates their self-healing powers, creates balance and rejuvenates the person receiving it.
If you feel you don't have the time to go to regular sessions, why not just spend one single weekend learning how it works and then you have a life time to recharge your own batteries with Reiki energy for self-healing whenever you need it. In fact, I'm running a Reiki training for self-healing next weekend in Eastbourne. If you're in the area, feel free to sign up or register your interest for the next one: www.emotionalbalance.co.uk/events/
sandy@emotionalbalance.co.uk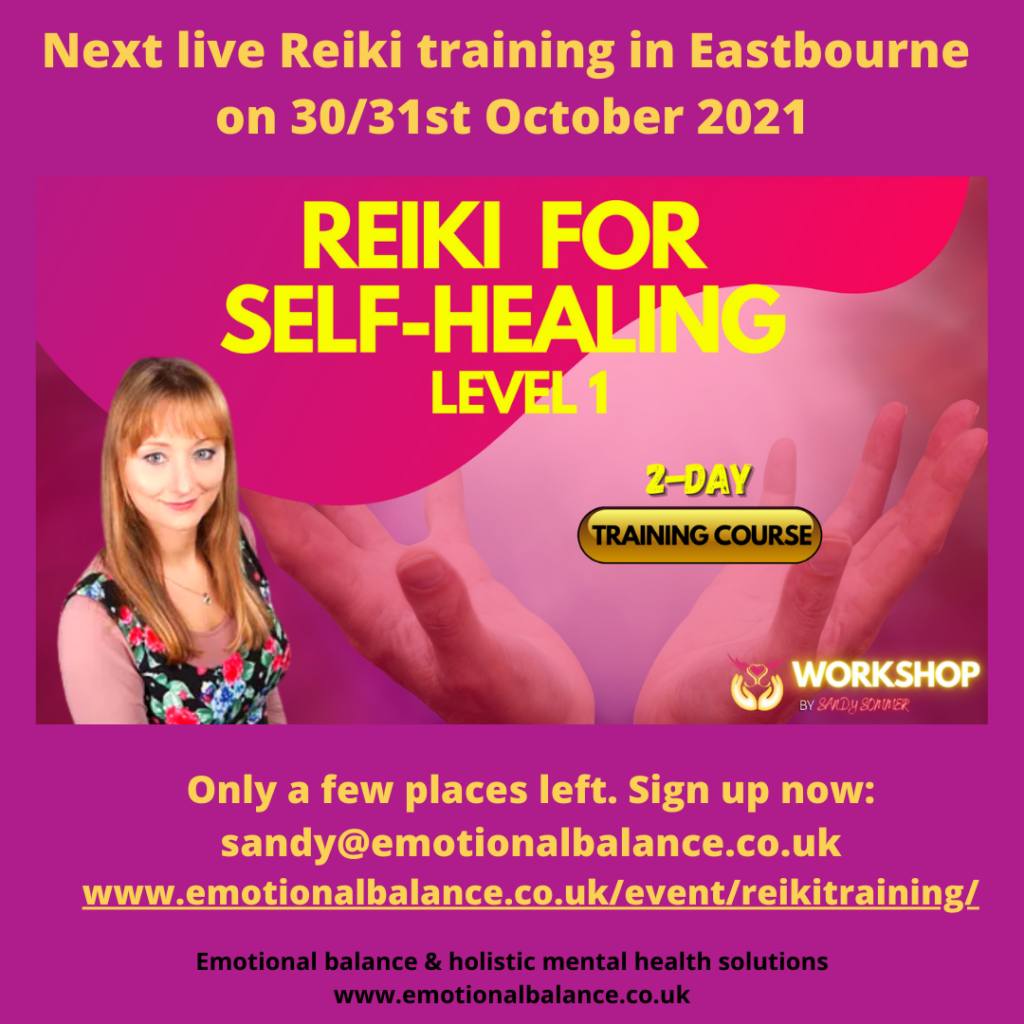 In summary, the best ways to increase your energy is to do less of what's taking up your energy and is not important, to let go of energy robbing thoughts, feelings and patterns and do things that nuture you and help you feel good, such as daydreaming, enjoying moments in nature, hugging someone or count your blessings.
Thanks for reading. I hope you've found this helpful. Big hug, love and angel blessings.
Sandy x