Is self-care selfish? Is it ok to say no and put up a 'do not disturb sign' on our door? What do you think?
Or another questions to ask would be: do I even have time for this? Shouldn't I rather be doing
something else? Self-care isn't selfish! If I don't look after myself, nobody else will and I'll eventually run out of energy. I want to set a good example to those around me. I've learnt to trust my intuition and sometimes just say no to things, people and commitments, hence saying yes to myself and yes to getting back into balance. When my batteries are recharged, I can help and inspire others.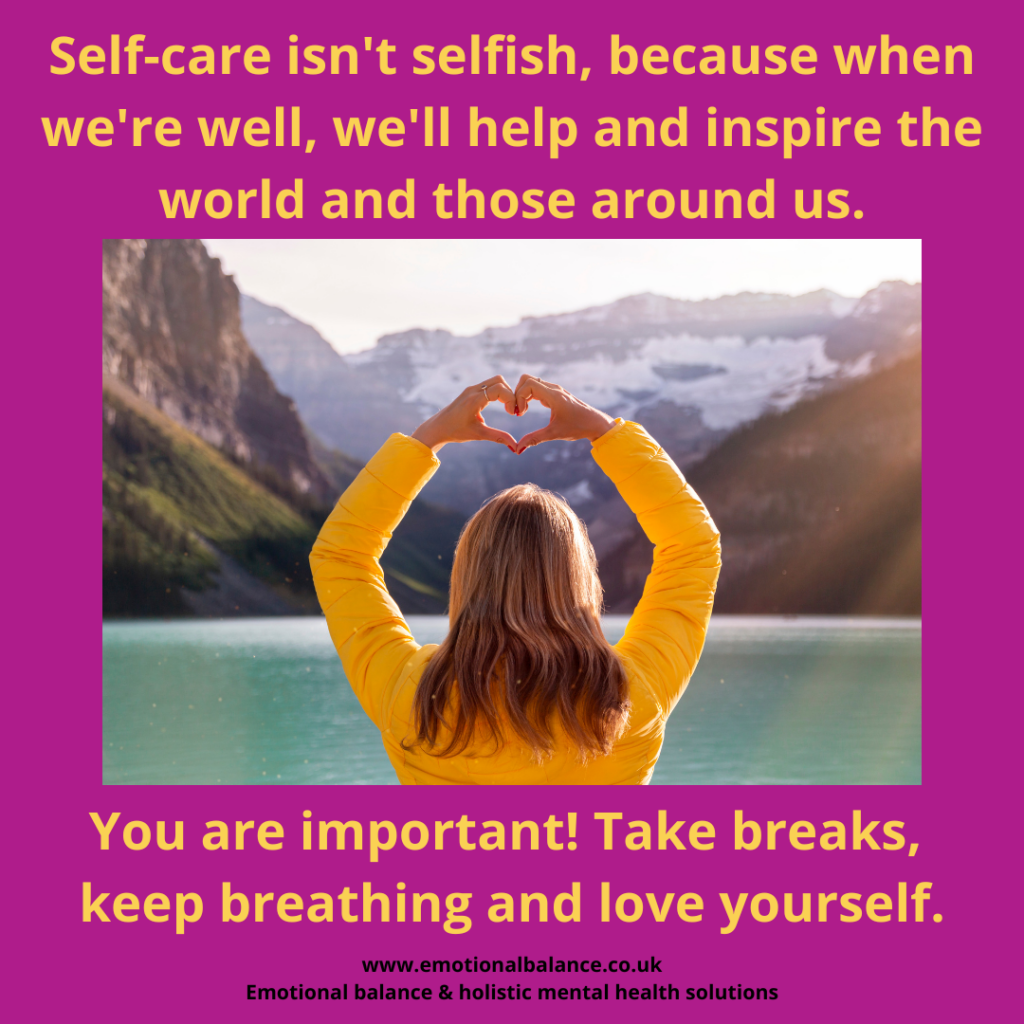 Another way to think about things is that challenges can turn into opportunities and can reveal hidden blessings if we are able to trust life and keep an open mind. Sometimes we just have to go with the flow, welcome change and embrace the transformation. I personally believe that we're never given anything we can't handle. We are strong and any challenge is an opportunity for growth. So if self-care or a bit of time to reflect on your life's decisions is what you need, go for it. You deserve some time for yourself. It's not selfish, it's necessary.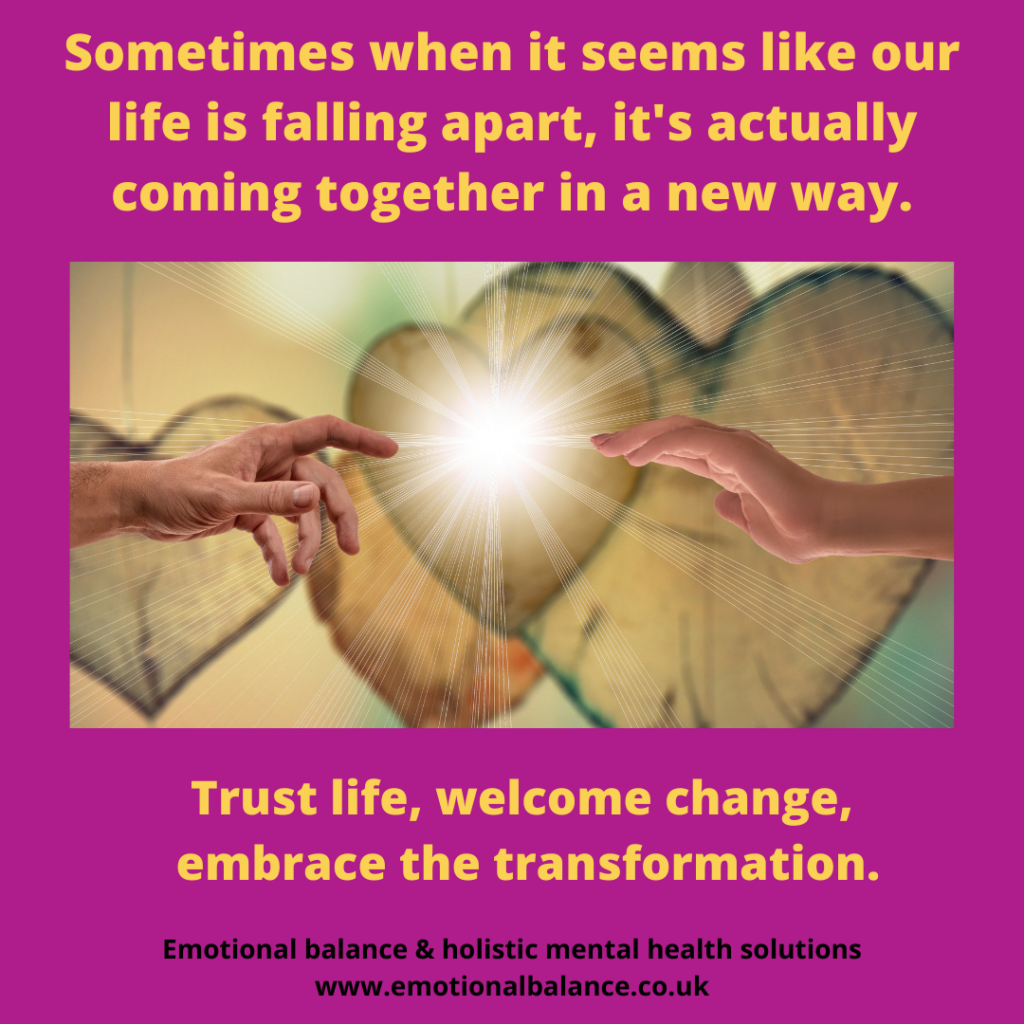 Finally, I'd like to share that hugs help us feel safe, connected and cared for. Hugs have healing power and can even boost our immune system. When we hug someone we often feel calmer, comforted, less pain and more balanced and at ease. It's like sharing our feelings and halfing the burden. Use the power of healing hugs. This is another aspect of self-care. Acknowledge it when you need space or when you need a hug. Give yourself permission to reflect, share, feel or just be. After all, we're human beings not human doings. And sometimes, all we may need is a hug to feel better. Don't be afraid to ask for it.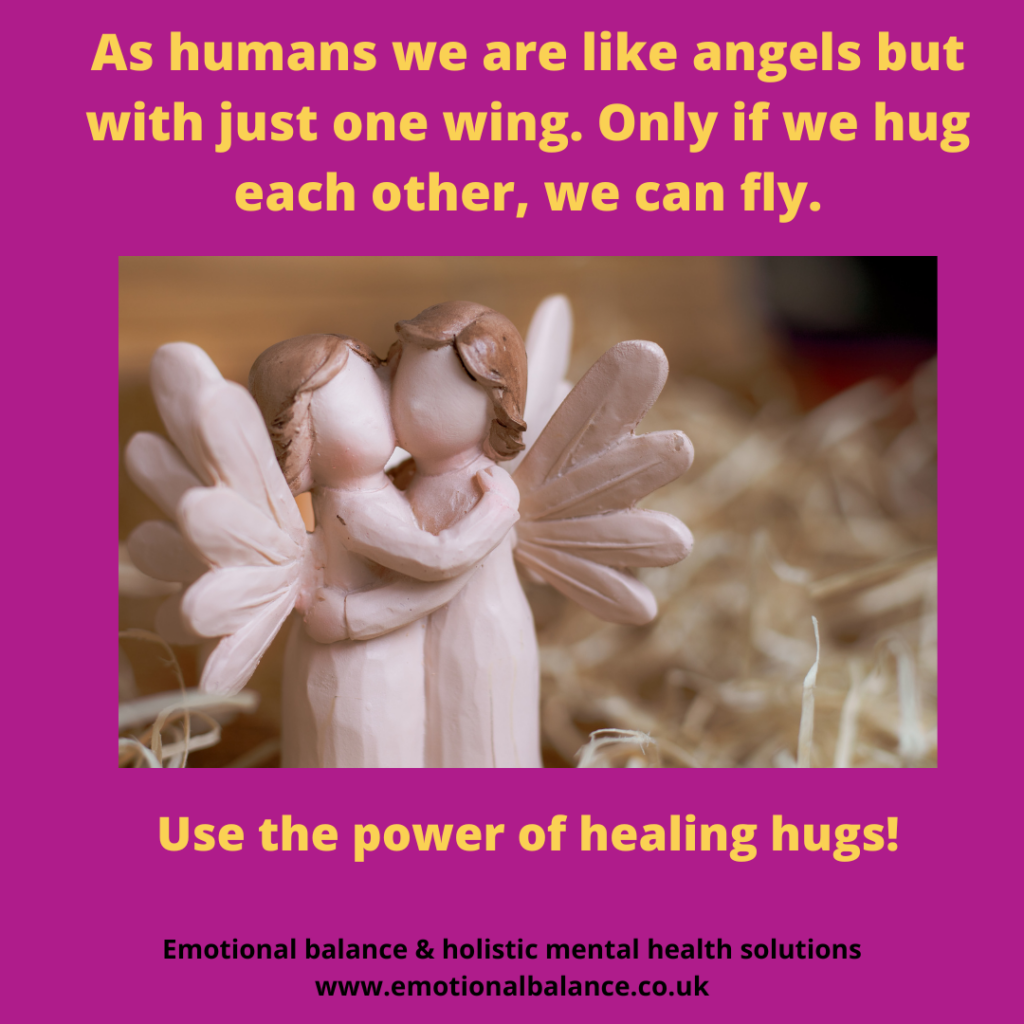 At the end of the day, you make the choices that will influence your life. Some choices deserve some reflection, pondering and even soundboarding them to others. Yet connecting to yourself will often give you answers that you know in your heart are right for you.
Thank you. Lots of love.
Sandy