How about a new approach to New Year's resolutions? Let's be honest, most of us don't follow through anyway, right? After a few weeks the discipline wavers and we're back to where we started. If you're an exception, great! Congrats then keep going and see this suggestion as an add-on. If you're not good at sticking to your NY's resolutions, then let's just not do them this year.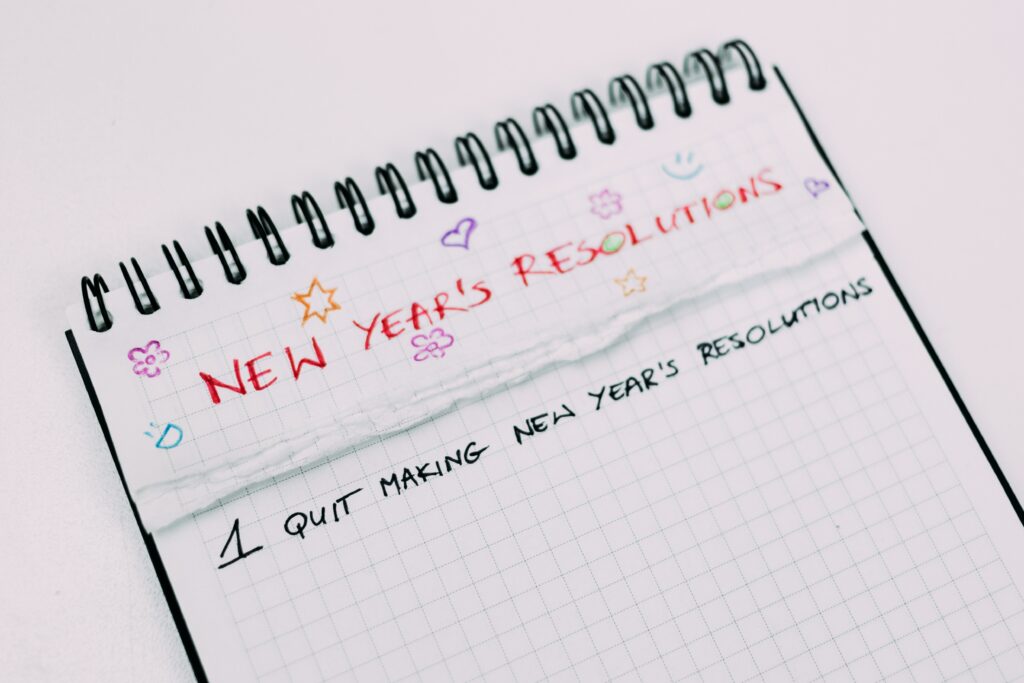 So here's a different idea (which I started a few years ago):
Why not start with an empty jar and collect happy moment memories, success stories or pictures of events and positive changes happening in 2021?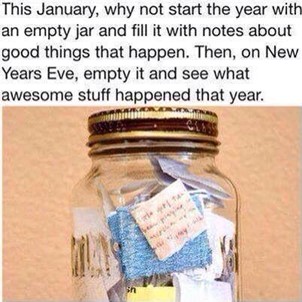 Recipe:
Take one empty bottle or jar, have a few pieces of paper or post-it notes and a pen ready. Set an reminder on your phone or in your calendar to record at least two or three things every week or reflect each Sunday on what to record. No worries if it's less than that, the idea is to keep counting and recording your blessings.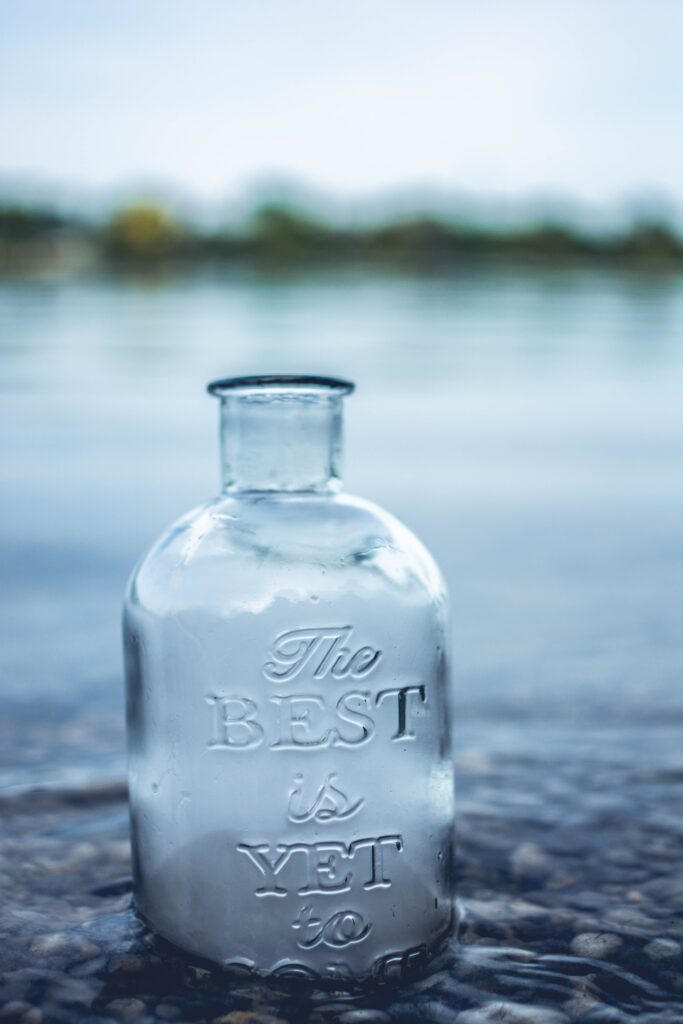 We could even record things like the end of lockdown, the joy of being allowed to see friends again, the pleasures of shopping or keep a record of how you've improved your home, your skills or hobbies, write down your favourite jokes or heart-warming moments when you felt moved or perhaps record an pleasant walk in nature with a picture, a beautiful sunset, a home-cooked meal that you enjoyed, a time when you laughed until your tummy hurt, a special gift you received, a zoom-party or joyful phone call with a friend. The list is endless.
Then at New Year's Eve 2021, take out the bottle or jar and read all the notes on the happy moments of the year. If you do this with your family, have everyone pick their top three! Feel free to amend this recipe to suit your needs.
The point is to recognise and record happy moments throughout the year and then reflect on them at the end of the year. Do this and watch how your life will change over time. We all got so much more to be grateful for than we perhaps realise. Accept the challenge!