In May there's the official mental health awareness week (9th-15th) and most people view May as a whole month to raise awareness. So do I. This year's theme is 'Let's connect'
We've all had moments of feeling lonely at some point but if consistent it can influence our #mentalhealth negatively and we might then tend to isolate ourselves thereby making it worse. Let's break that cycle and connect. Reach out to a friend, neighbour, family member or therapist. Together we're stronger! You're not alone!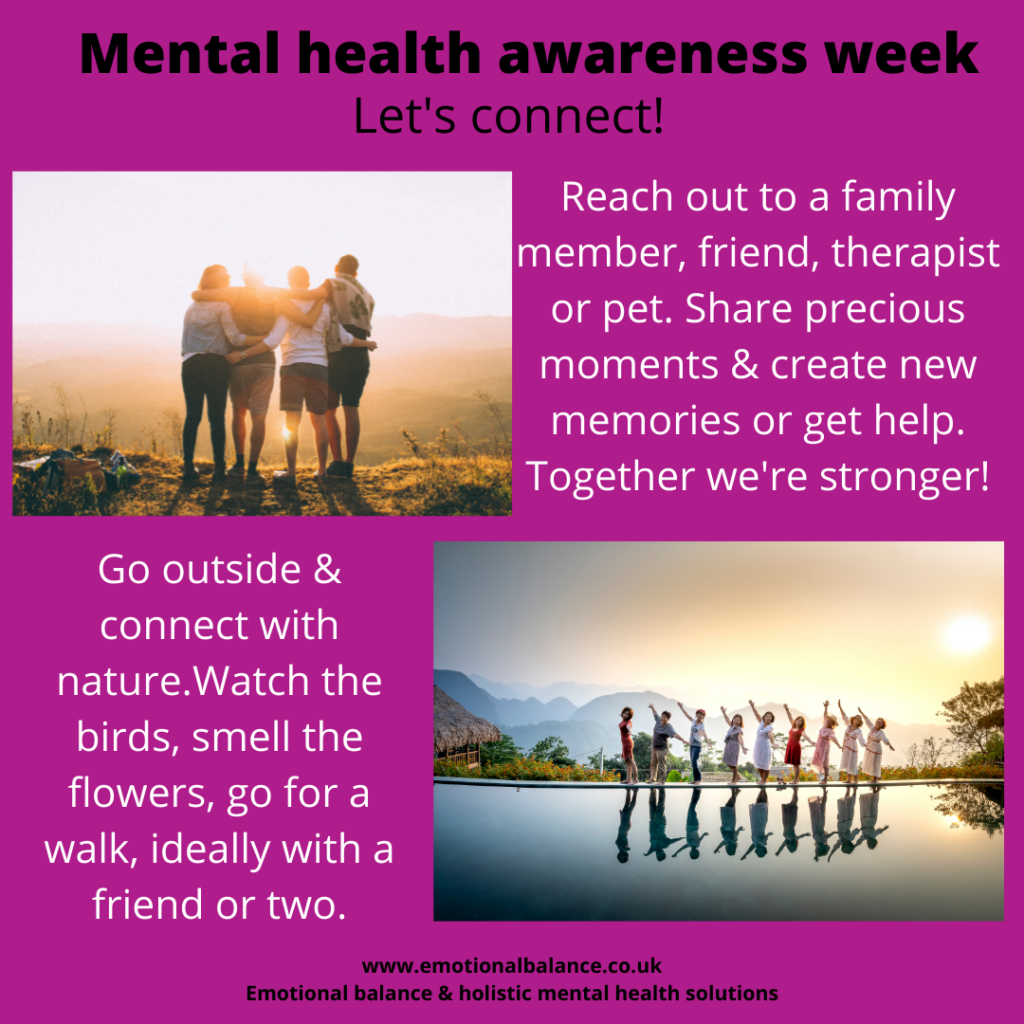 If you feel lonely, my heart goes out to you. Let's talk about it, reflect together and find solutions how to move beyond it. You are #notalone
Know that behind the clouds the sun is still shining.
Yet also remember this month that if you have a friend or family member who you feel is pulling back and not in touch so much anymore, reach out to them. Tell them they're important to you and offer a hug, positive vibes or just an ear to listen to how they're feeling. Let's reconnect with each other. Reach out to the people in your life. Everyone needs a hug every now and then. Reconnect! You're not alone, let others know that they're not alone. Together we're stronger!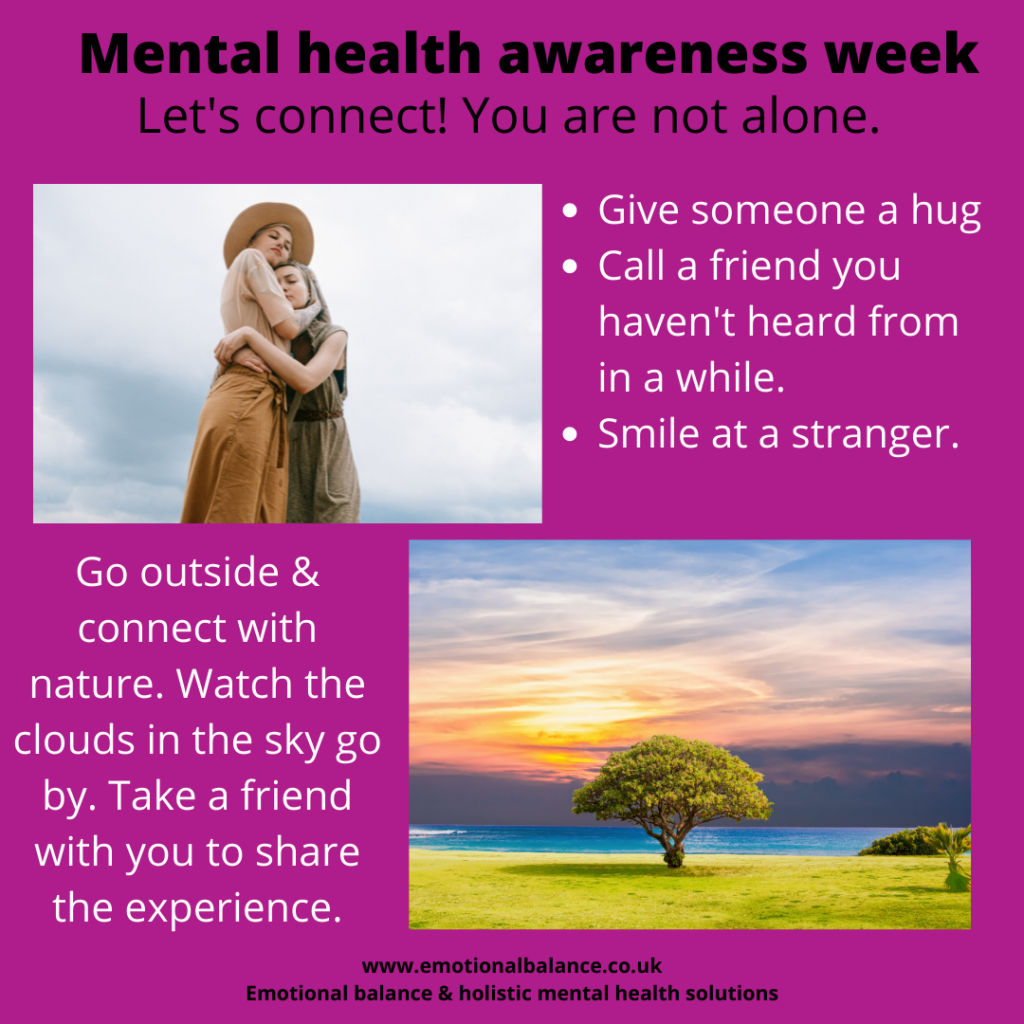 If you do feel like you could do with some support, please get in touch. I offer a free 15min phone consultation as well as online sessions if you're not in the area (I'm based in Eastbourne). My emails are: sandy@bodymindhealing.co.uk and sandy@emotionalbalance.co.uk
Take care. Big hug.
Sandy